Thank you for downloading our Parent's Guide!
Your search for the right school is a critical decision that affects the academic, social and spiritual development of your children. Take it one step at a time, do your homework and be thoughtful through the process.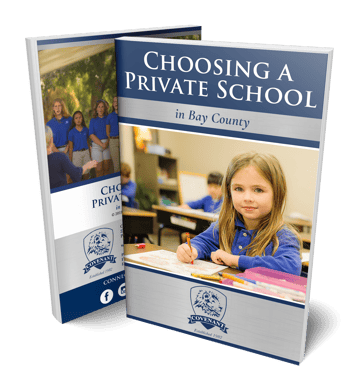 We know you will find our parent's guide useful.

Kindergarten Readiness: A Checklist for Parents
Kindergarten marks the start of a child's formal education. A child's first school experiences can influence the way he or she relates to school and others for the rest of their lives. It's important to make sure that when your child begins school he or she is developmentally ready to learn and participate in a classroom environment.
Does It Matter Where Your Preschooler Spends 1,400 Hours?
If your child is ready to start school, you may be looking at several options available and evaluating which is the best fit not only for your child, but for your family as well.
We invite you to get a sneak peek at Covenant Christian School by listening in to our webcast!
Watch Now